Meet Dr. Gregory W. Bennett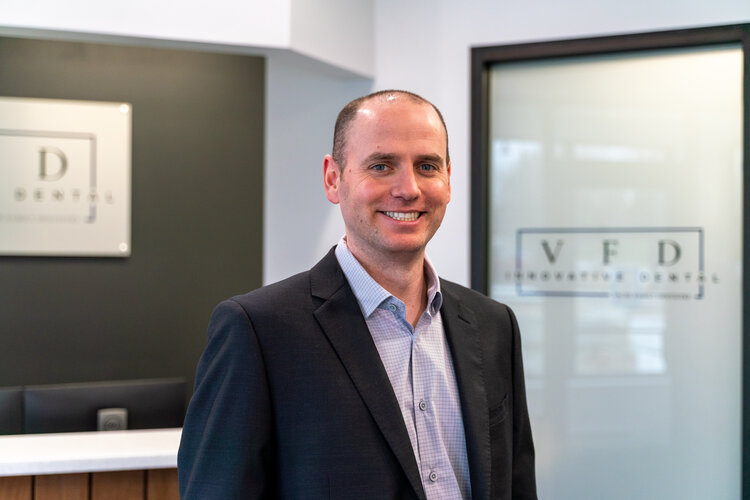 Originally from the West Coast, Gregory W. Bennett, DMD earned his undergraduate degree from Oregon State University in 2006. He then completed his Doctor of Dental Medicine degree (DMD) in 2010 and followed on with a General Practice Residency at the Naval Hospital Camp Pendleton.

Dr. Bennett served in the US Navy as a Dental Corps officer until 2015 with time spent in California, Mississippi, Kuwait, Afghanistan and Hawaii. Dr. Bennett left the Navy in 2015 and began teaching part-time in the Department of Adult Restorative Dentistry at the UNMC College of Dentistry while maintaining a private practice.

In 2019, Dr. Bennett joined the faculty of UNMC as a full-time Assistant Professor of CADCAM and Digital Dentistry. Like Dr. Vacek, Dr. Bennett is driven with a passion for exploring the most up-to-date technology in order to advance dental treatment with improved efficiency, comfort, and outcomes.

Dr. Bennett is happily married to his high school sweetheart and wife of 12 years, Ashley. They currently have one child, Finn. Dr. Bennett spends his free time with his family hiking, fishing, cooking, and traveling, when possible.