Meet Dr. Craig P. Vacek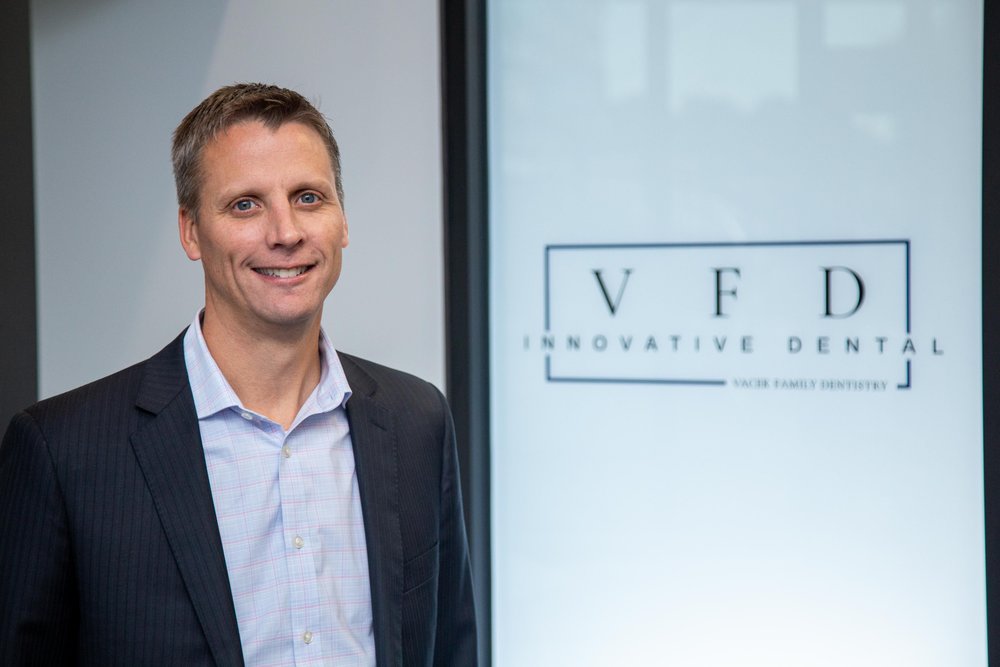 Originally from Fargo, North Dakota, Craig P. Vacek, DDS, earned his undergraduate degree from the University of Nebraska in 1998. He attended the University of Nebraska, Medical Center College of Dentistry and completed his Doctorate of Dental Surgery in 2002. He graduated with distinction and recognition as the International College of Dentists outstanding graduating senior. Dr. Vacek entered private practice in 2002.

Dr. Vacek is a clinical evaluator for the Clinician's Report, advisory board member of the Southeast Community College Dental Assisting program and a member of the CERECdoctors.com mentor's group. He shares his knowledge with peers and furthers his philosophy of providing technologically-advanced care to increase efficiency and comfort for better patient experiences and outcomes.

Dr. Vacek is happily married to his wife of 16 years, Kim. They have seven children, Joe, Abby, Kate, Maggie, Clare, William and Benjamin. In addition to family time and the non-stop excitement of seven kids, Dr. Vacek enjoys outdoor activities, including pheasant hunting, camping and, his favorite pastime, bass fishing.