CEREC ONE-VISIT CROWNS
Yes, It's Possible!
What if I told you that broken or misshapen tooth you've been living with forever could be fixed? What if I told you a crown could be made that looks EXACTLY like a tooth you were born with? Now, what if I told you it could be done in one visit? With CEREC crowns it is all possible.


Before

After

ONE VISIT CROWNS

Before

After

ONE VISIT CROWNS

Before

After

ONE VISIT CROWNS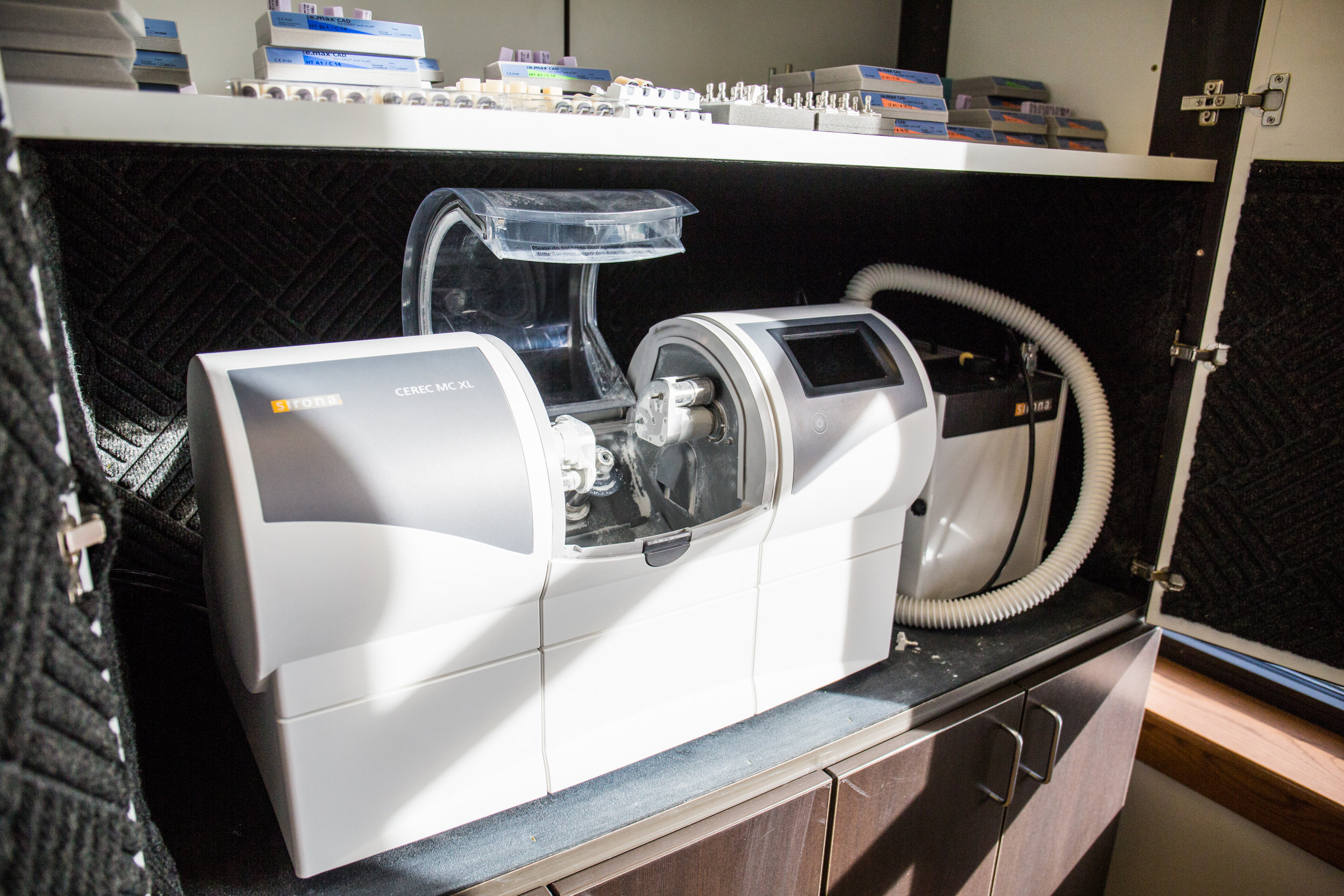 What Is CEREC?
PRECISION AND SPEED FOR ONE DAY CROWNS



CEREC, short for ceramic restoration, is a high-tech dental device that uses the CAD/CAM or "Computer Aided Design" and "Computer Aided Manufacturing" technology to create a crown in one visit. It works by digitally mapping the inside of your mouth and taking a computer image of your tooth - this means it is highly, highly accurate, more than an impression could ever be! The machine then mills your new, exactly-measured tooth, out of solid ceramic right in our office; you get to sit back and watch Netflix while our 3D printer does the work. The material, the color, and even the surface texture are all customized for your individual situation. Dr. Vacek then bonds your crown to your existing tooth – the same day.

What are the benefits to a one-visit CEREC crown?

Where do I start? First off, the process only takes ONE VISIT. Traditional crowns can take two weeks for the permanent replacement to be finished. That means you would have to come back multiple times. No one wants to spend multiple lunch breaks or take time off work to go to the dentist.

Secondly, you get to pass on the highly-enjoyable mouthful of impression putty. All jokes aside, impression putty is not only awful to sit through, there is also a great margin of error that can occur between the impression and making your new crown. Our high-definition model captures detail down to the thousandths of millimeters. Grinding down a traditional crown – while it's in your mouth – for bite adjustment is old school.

Thirdly, CEREC crowns match the material, color and texture of your actual teeth. No more metal mouth and unsightly big, dark lines at the gumline are a thing of the past! CEREC crowns look like a tooth you were born with!